Building resilience
and mental wellbeing for children and young people
Contact
Back to School March 2021
Resources to support schools during the return to School March 2021 and beyond
We'll keep updating as we come across new resources
Tina Rae - A Real Covid Wellbeing Catch Up Plan
A challenge to the current 'catch up' narrative hoping to offer a framework for what the research tells us will work in terms of ensuring children and young people can feel safe to learn and regulated enough to engage in academic learning.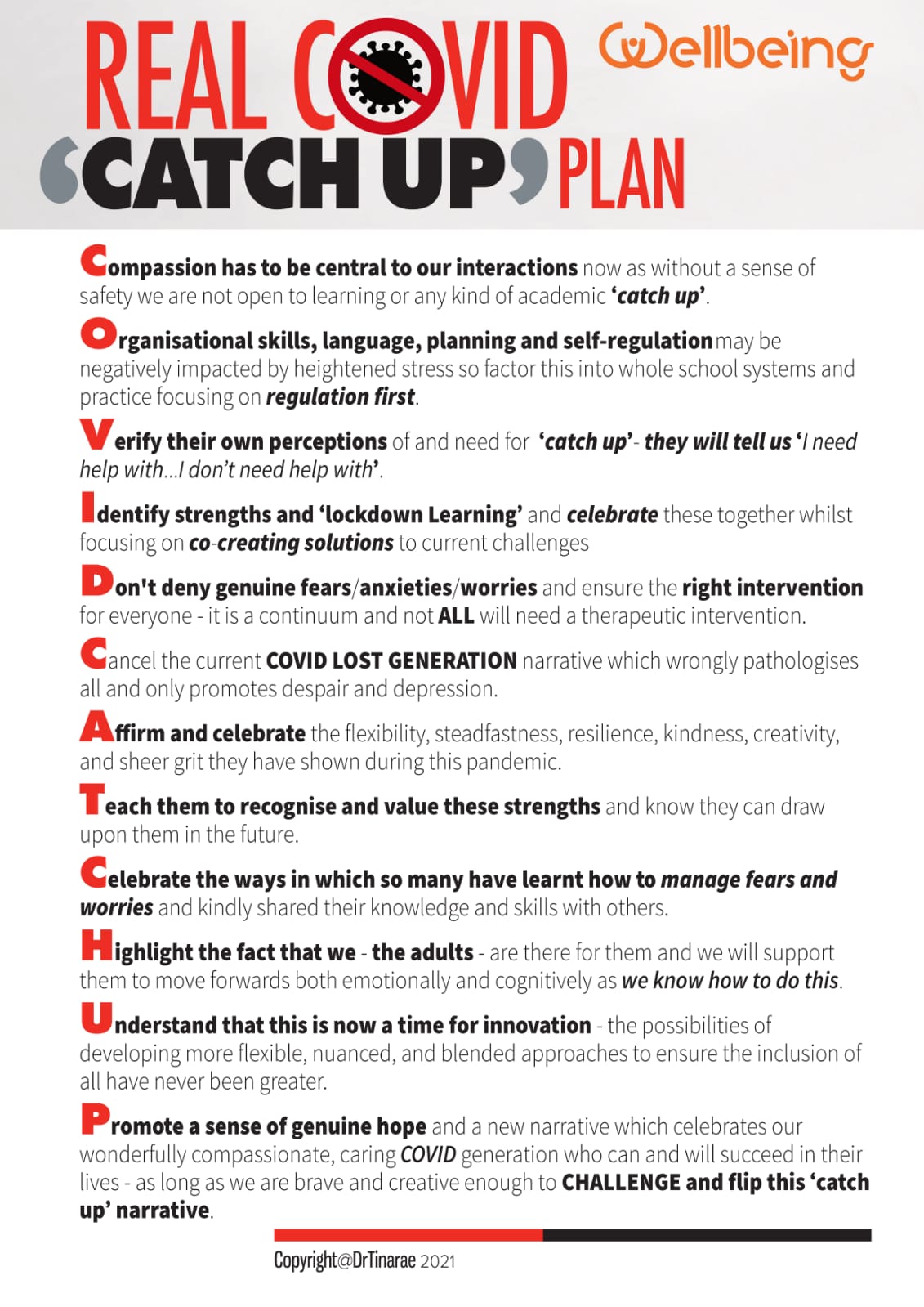 Hear more from Tina in this short YouTube film: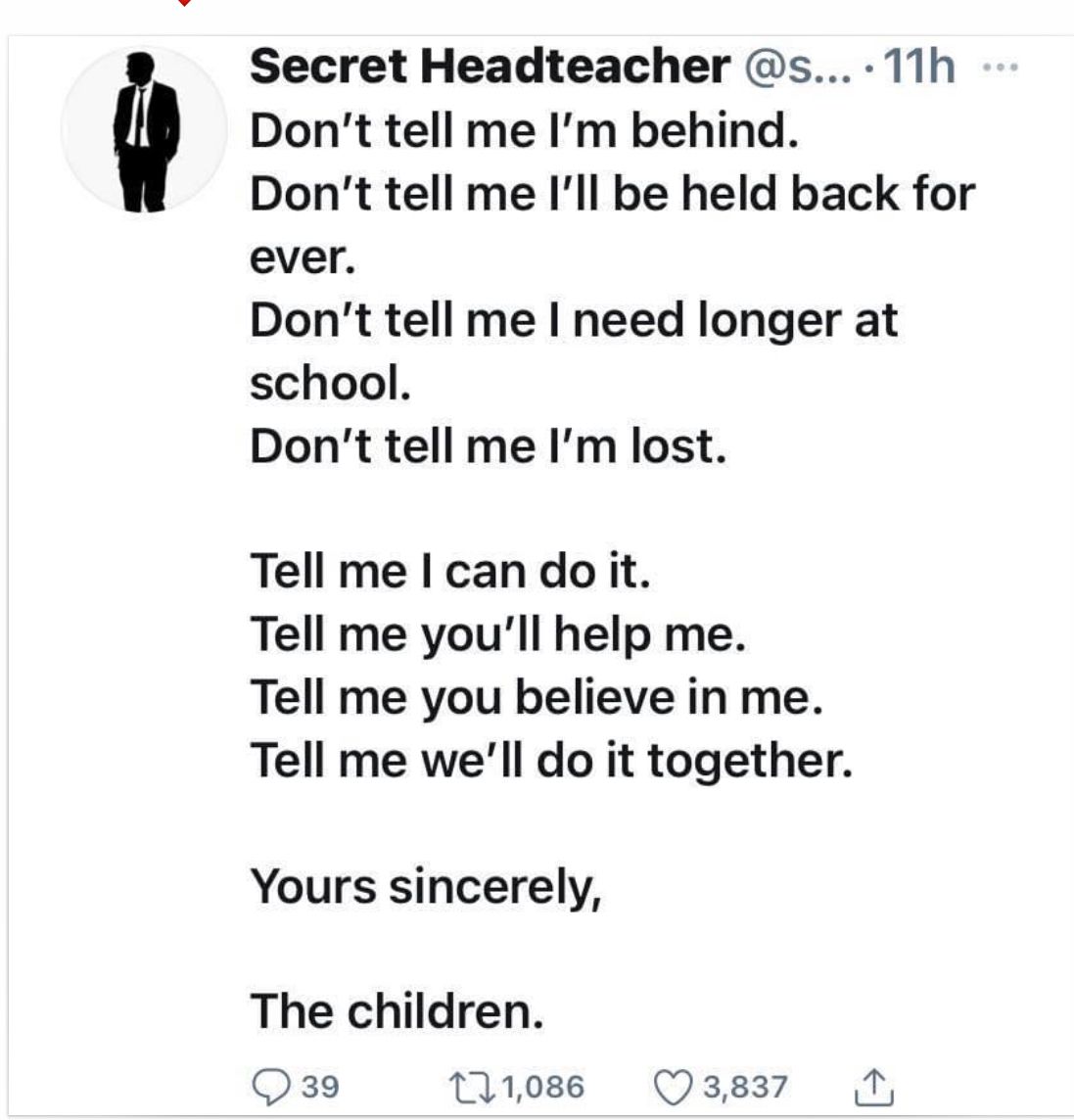 Pooky Knightsmith / Creative Education
There are a lot of excellent resources (short courses / videos / webinars) on the Creative Education website. Members of Cornwall's Wellbeing Hub can get full and free access to all content. More infomation
We were delighted to welcome Pooky to Cornwall (virtually) on Thusday 4th March. Download Pooky's Anxiety and School Return - 10 Ideas (pdf)
Tina Rae - Recovery Plan
Recovery Plan to support #schoolsreopeninguk & acknowledging that they have never been closed Hope it is helpful & can be used widely 11 minute video can also be shared with staff youtu.be/PfgdbSrLP8c
A good place to find BTS resources and ideas:
Recovery Curriculum Facebook Group
Wellbeing Quick Wins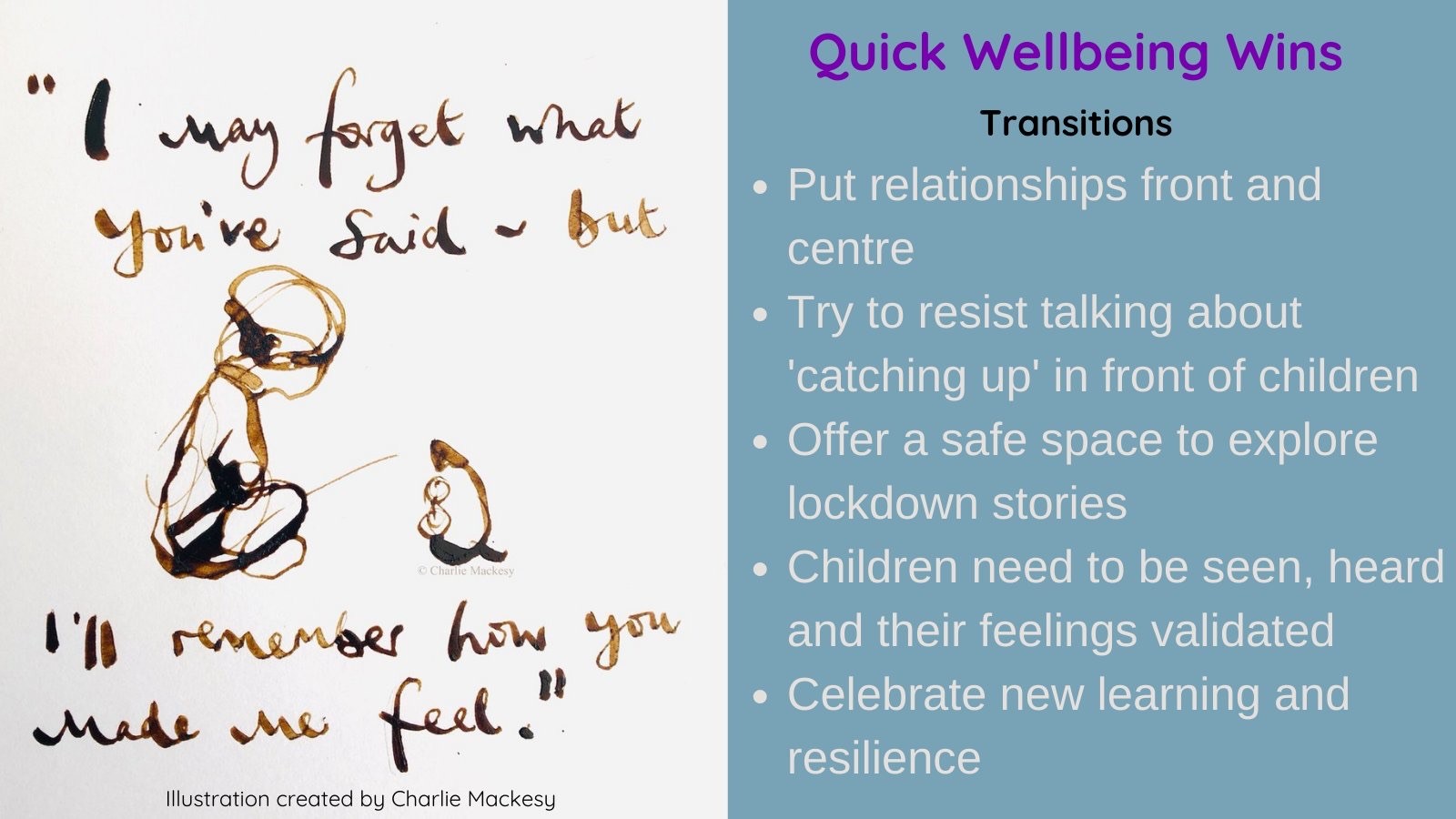 PHE launches new Psychological First Aid training
Get Psychological First Aid training to support children and young people's mental health during emergencies and crisis situations. Free (3 Hours)
Psychological first aid for children and young-people
Nicola Stewart
Think of the children - pastoral considerations for the return to school by Nicola Stewart
Helpful blog with practical advice and good resources to link to.
Supporting our school communities for reintegration and connection during COVID19
Nicola originally wrote this blog back in June but again some good information and useful resources.
Nicola has also created a padlet where she is linking to a wide range of return to school resources e.g.: (click on image to download pdf)
The Little Elf story is all about returning to school with some ideas within for parents to share with their child. Something for parents and children to read over the next week before returning to school to open up discussions about how they are feeling. The class could then perhaps read it as a class on the first day back and have a larger group discussion about it.
The Little Elf and the Flowers of Hope (pdf)
Lenny and Lily: children's stories for recovery — Beyond Words (booksbeyondwords.co.uk)
Lenny and Lily in Lockdown and Lenny and Lily Return to School will help children make sense of their experiences during the coronavirus pandemic, communicate their feelings and prepare for more change as they go back to the classroom. As the stories are told in pictures alone, it is not necessary for children to be able to read words to enjoy them. They are appropriate for pupils in both mainstream and special education settings.
Supporting text at the end of each story gives teaching staff and parents guidance on how to use the stories with children.
Download both stories for free.
Heads Up Kids
'Big Back to School Feelings': Our feelings about returning to school - a short video and classroom activity
Mentally Healthy Schools
Positive Young Minds - Simple, Succinct Points to Support Back to School (blog post)
(A couple of good graphics on de-escalation)
ELSA Suppport Website
Mostly resources for primary. There a mix of free and paid for resources (to download) with a focus on back to school
TIS Recognising and Responding to Anxiety
www.traumainformedschools.co.uk/resources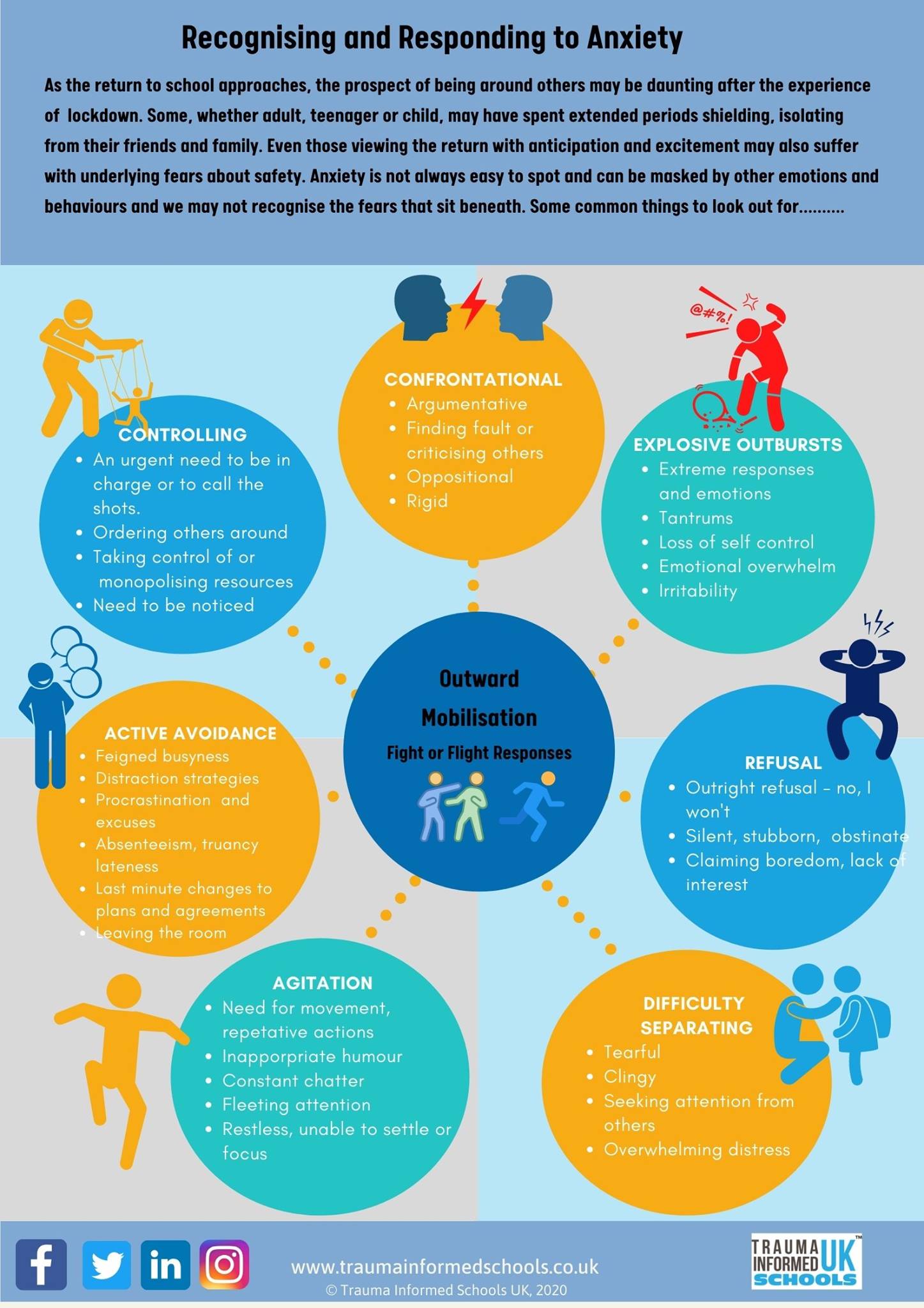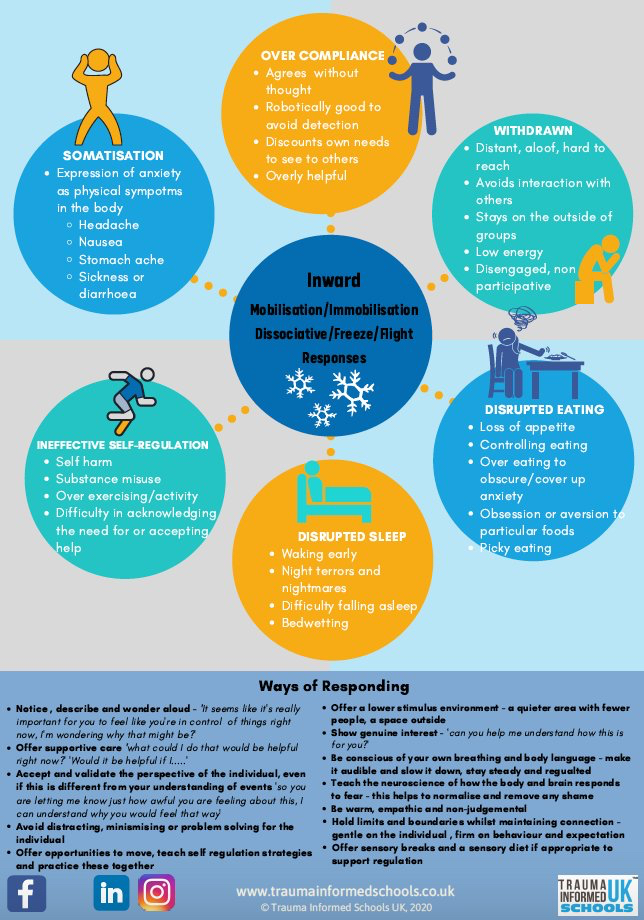 The Window of Tolerance
Something to consider? (question asked of Pooky Knightsmith on Twitter)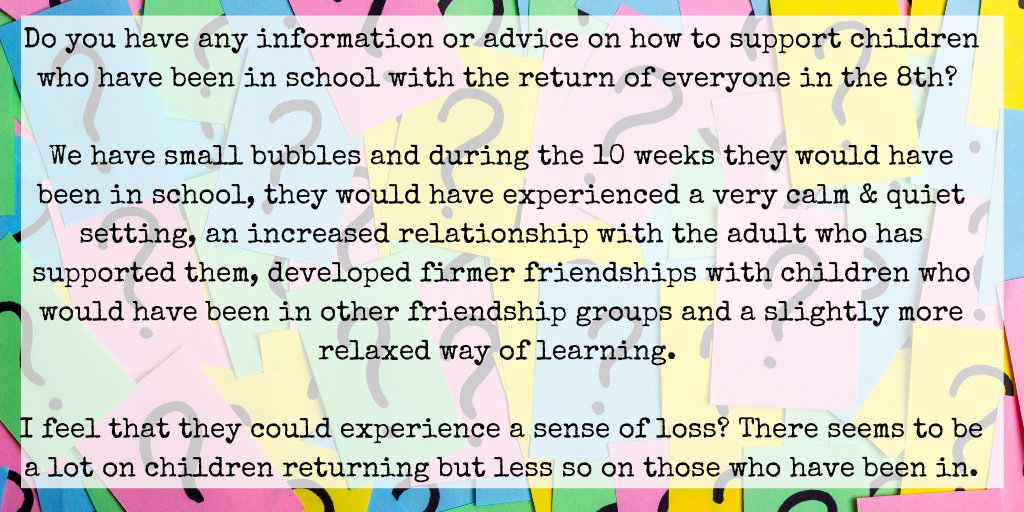 https://www.phoenixgrouphq.com/resources
back to school resource pack (pdf)
Sleep information for parents
Helping your child get the sleep they need: a parent's guide (Online article)
Covid and Back to School - a guide for schools (pdf - developed in Manchester)