Building resilience
and mental wellbeing for children and young people
Contact
Staff Wellbeing Spring 2021
Session resources
Staff Wellbeing Support
Education support line
No matter what you're feeling, our free, confidential helpline is always here 24/7 with trained counsellors here to listen and help you find a way forward. Please do contact us if you need to. Our Helpline number is 08000 562 561.
Schools Advisory Service
This is a staff absence insurance company and there is a cost involved but we're told by heads using them that they have an excellent staff wellbeing package.
https://schooladvice.co.uk/pastoral-and-wellbeing-resources/
Headrest
A Head / CEO specific support line set up by retired, experienced headteachers to listen and offer peer support.
Suggested resources
Useful websites, tools, resources and books
kens - Dr Karen Treisman (more great resources on her website)
Here is a lovely way one school used the tokens: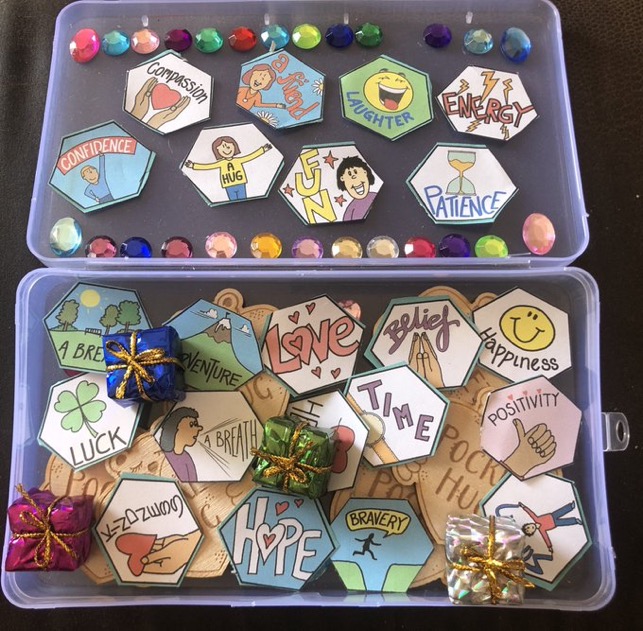 8 ways to improve staff wellbeing - Dr Pooky Knightsmith
Covid-19 and the classroom - staff wellbeing (impact report from education support line)
A fabulous webinar from Pooky Knightsmith and a lovely guide too (pdf)
Wellbeing Measurement for Schools - Staff Survey PDF (published March 2021 by Anna Freud National Centre for Children and Families)