Building resilience
and mental wellbeing for children and young people
Contact
Introducing the Headstart Hub
***Launching 10th November 2020***
A Cornwall-wide online support network for schools. The Hub will offer all school staff access to:
Forums / groups (to network and ask questions / share information);
Good practice sharing;
Online live events (featuring key MH authors, educators and trainers from aound the UK as well as local support/training)
Webinars,
On-demand CPD including bitesize sessions
Resources
Signposting to support
Noticeboard
The hub will be open to partners across Cornwall so hopefully providing a one-stop shop for advice and information on YP MH and wellbeing.
Membership will be free and open to all schools and settings
More information soon. Sign up below to be kept informed.

Tell us what you'd like to see in the network. Take our 5 minute survey.
What is the Headstart Hub?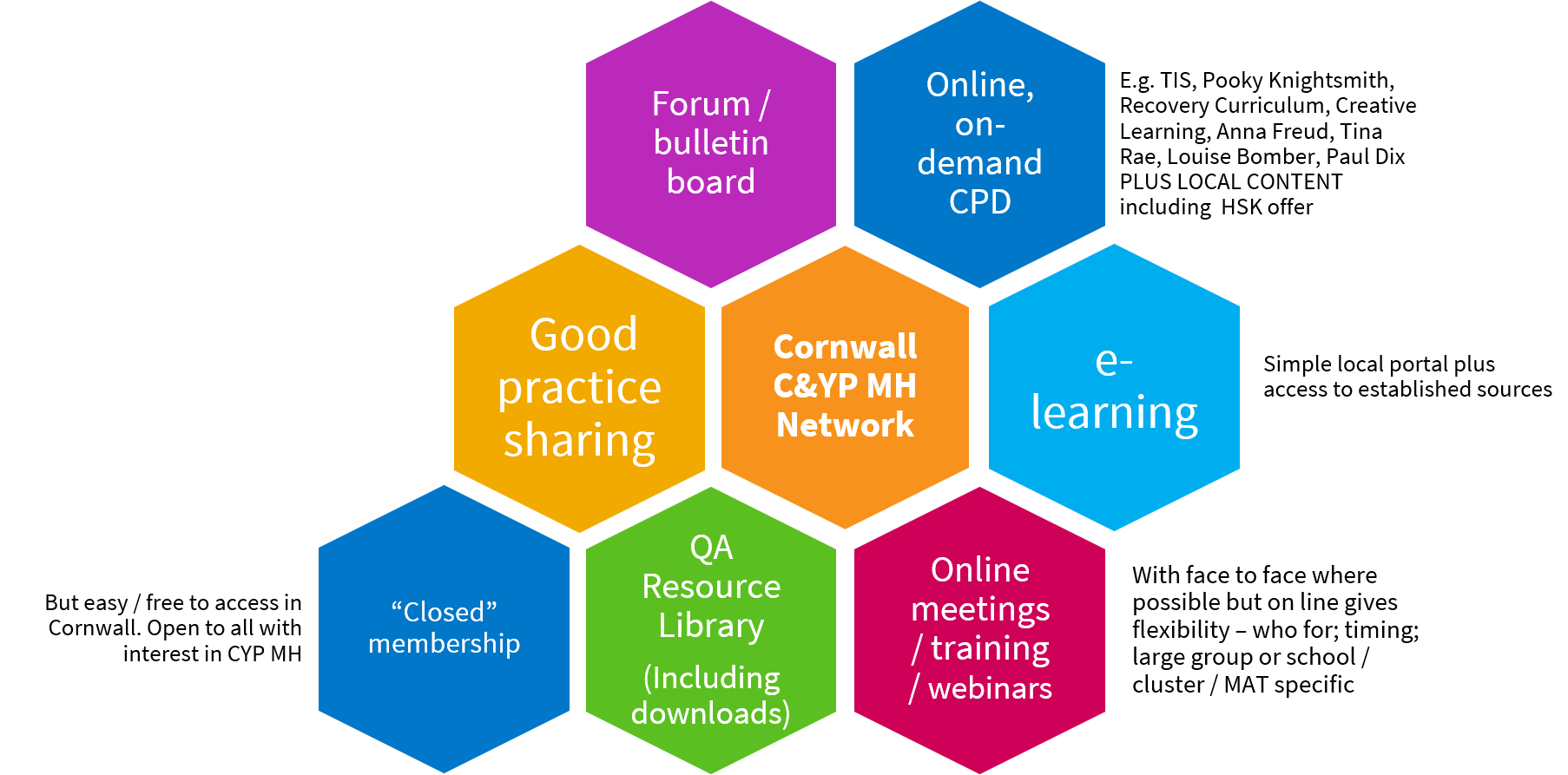 Who is the Hub for?