Building resilience
and mental wellbeing for children and young people
Contact
Start Now Student Resources
Start Now Website & Online Wellbeing Action Plan
The Start Now website and the Online Wellbeing and Resilience Action Plan have both been created by Young People involved in Headstart Youth.
WRAP on the APP
There is now an app version of the WRAP as part of the Your Way App
The App is free and available on both Apple and Android devices
Apple: https://apps.apple.com/gb/app/your-way/id1573252976
Android: https://play.google.com/store/apps/details?id=com.app.yourway
Transition Mission
Transition Mission has been created by a group of YP working with the Headstart Youth Facilitiators and Young People Cornwall at The House in St Austell. Started in the time before the lockdown, it was intended for perhaps a different transition.
Free hard copies will be made available to all schools and other colleagues such as family workers etc. (by request of the young people themselves) - Contact us if you'd like to order / know more.
Download a copy of MIssion Transition
Free Resources (Hard Copies)
Order free Start Now resources:
It's OK not to be OK postcard
Connect Postcard
5... 4... 3... 2... 1... simple calming exercise (pocket size z card)
Feeling Safe (pocket sized z card)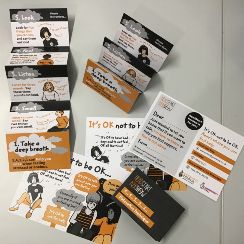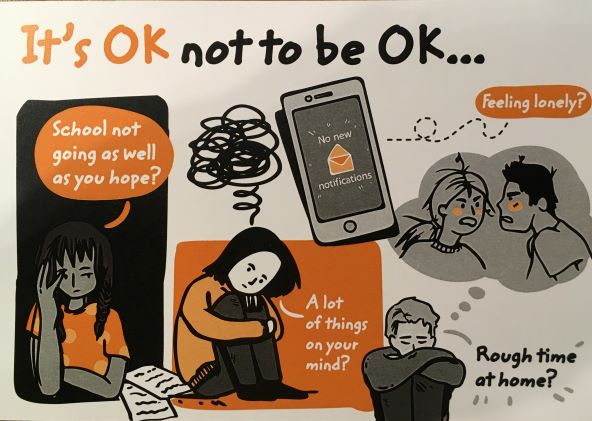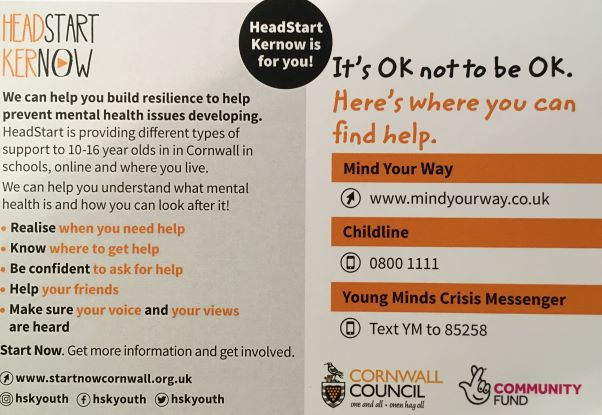 Page last updated: 26 April 2023