Building resilience
and mental wellbeing for children and young people
Contact
HeadStart Online Resilience Tool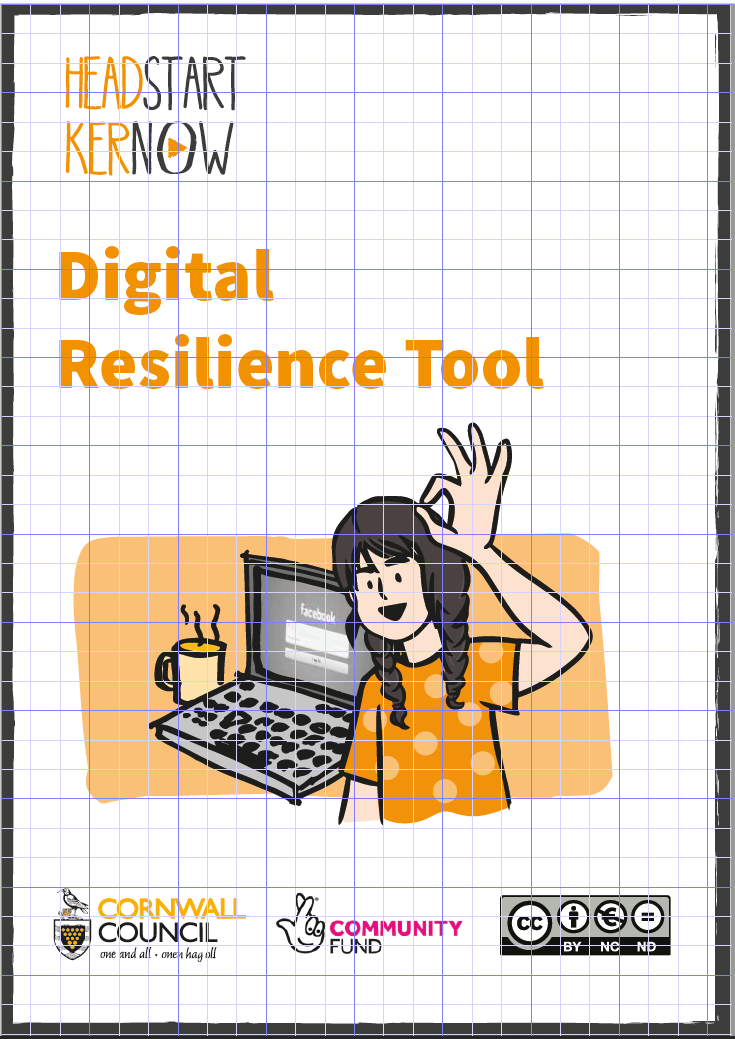 The Online Resilience Tool provides a practical way for professionals to assess young people's online behaviour and help them make decisions about whether that behaviour represents risk of harm.
The Tool was developed as part of the Digital work-stream of the HeadStart Kernow programme in partnership with University of Bournemouth and the Professionals Online Safety Helpline. In total around 1000 children and young people in Cornwall were involved in the development process through workshops and discussion groups over a three year period.
The Digital Resilience Tool is available to download for free.
Digital Resilience Tool Training
If you want to know more about how to use the tool you can do our free training. Just click here, this link will take you to the log in screen for the Cornwall Wellbeing Hub. If you don't already have an account, create a free account. Once you have access to the Hub, go to the HOME tab, Select Wellbeing Training to Support Schools - scroll down and select 'Online Resilience Tool Training (no video call).
This training covers how to use the tool to assess young people's online behaviour; what to do when you have identified a behaviour and online activities and the law. The course is self-guided e-learning and takes approximately 2 hours.

Alternatively, to find out more about using the categories in the tool, have a look at our supporting documents on Harmful, Potentially Harmful and Not Harmful Behaviours. We have also included a short podcast for each category to help you understand the tool.
Supporting Documents
Development of the Tool - This article describes the development of the Tool.
Headstart Kernow Online Resilience – 3 Top Tips Poster for staff
Click on the image for a PDF or

listen to the podcast below

Click on the image for a PDF or

listen to the podcast below

Click on the image for a PDF or

listen to the podcast below
If you have any questions / comments please feel free to contact:
Louisa Street - louisa.street@packshare.org
Professor Andy Phippen - aphippen1@bournemouth.ac.uk
Page last updated: 6 July 2022