Building resilience
and mental wellbeing for children and young people
Contact
Whole School Approach - resources / tools / links to trauma informed practice and more
Supporting and encouraging trauma informed practice has been an important part of the work of Headstart in recent years with a fabulous number of practictioners trained and working in schools and community settings. A Whole School Approach is an important part of being trauma informed. For example
TIS UK Self-assessment Implementation checklist for Protect, Relate, Regulate, Reflect - leading to the The TISUK trauma and mental health informed schools award

Creating Trauma-Informed Organisations
Dr Karen Treisman, another highly regarded thinker, author and trainer in the field of trauma informed practice has recently completed
a mammoth resource for looking at a whole school / setting approach on how to become a trauma informed organisation.
It is an outstanding resource that we can't do justice to here... Karen gave a super webinar for Cornwall soon after publication in June '21
and we are hoping that she'll be back this school year.
Know Me to Teach Me
Louise Michelle Bombèr (https://touchbase.org.uk/)
"Know Me to Teach Me: Differentiated discipline for those recovering from adverse childhood experiences",
This is a truly outstanding book. A must read. Includes a sample relational policy to adapt.
Know Me to Teach Me has a simple approach to behaviour / inclusion / addressing concerns about increasing exclusions... applying the latest work in neuroscience including the work of Dr Bruce Perry
REGULATE, A way of soothing
RELATE, A way of connecting
REASON, A way of reflecting
REPAIR, A way of re-connecting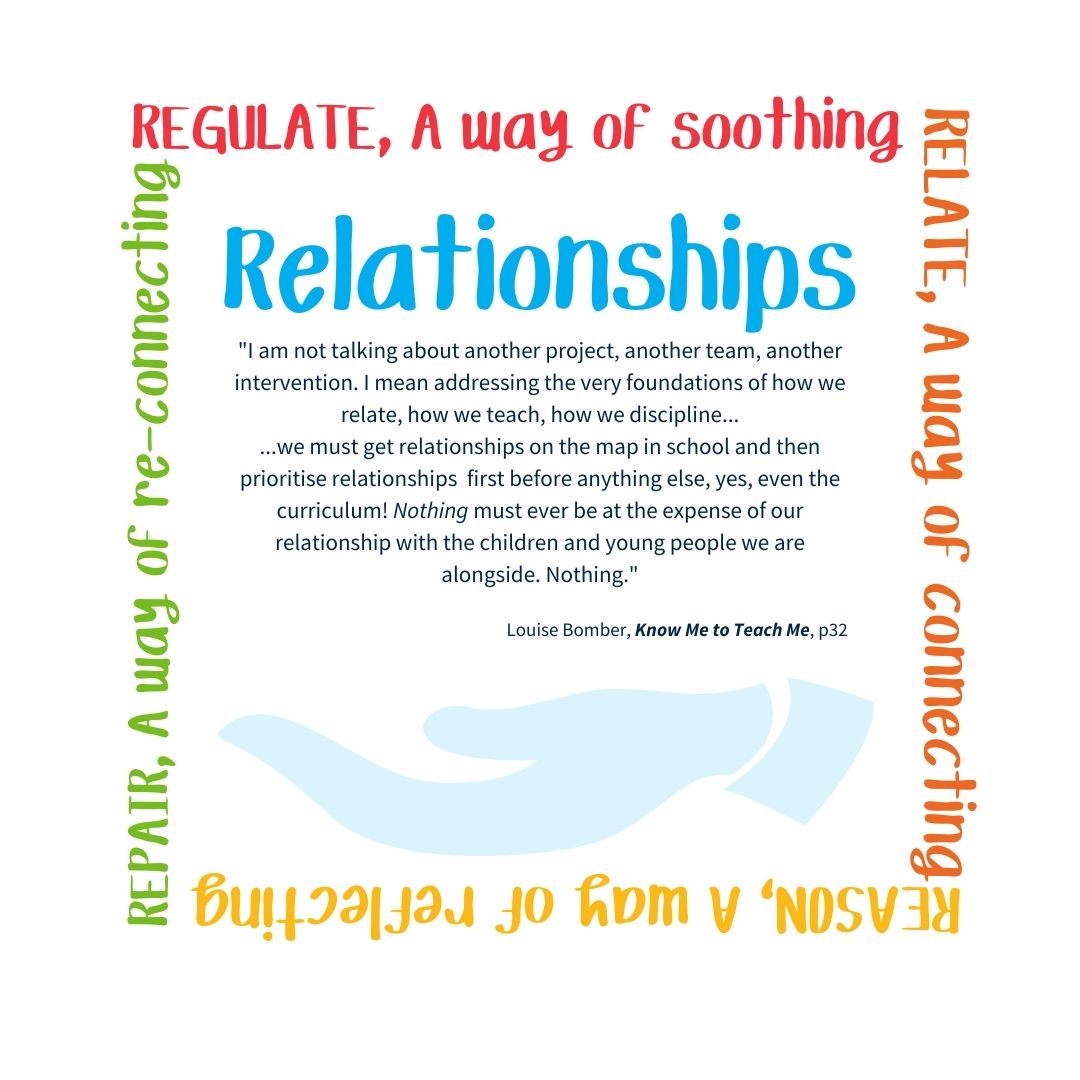 Page last updated: 21 November 2021